Protest Movements and Civil Society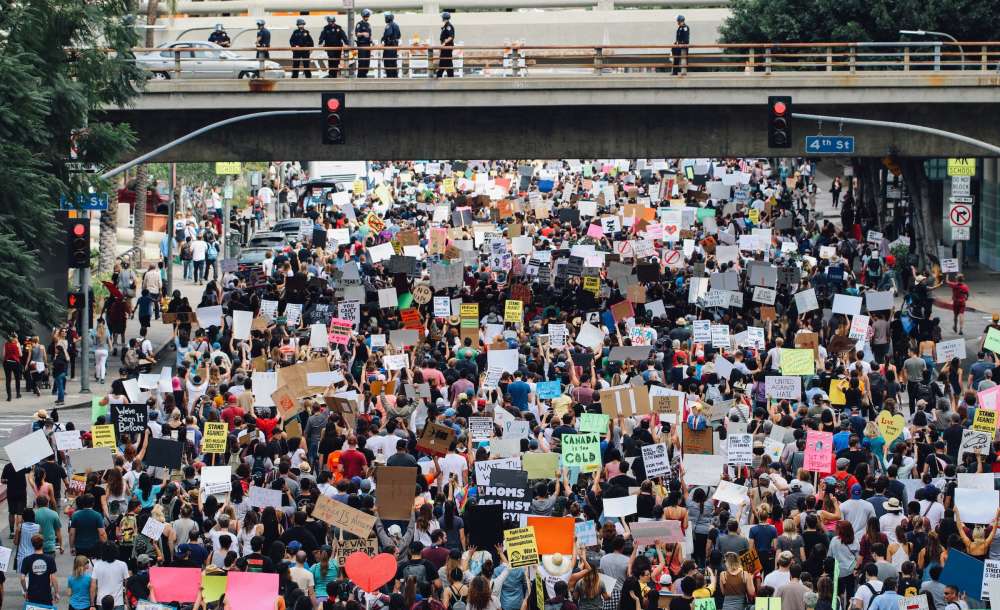 Source: Alex Radelich /​Unsplash
Over the last decade, a growing number of people have protested against a myriad social issues: worsening living conditions, deepening systematic corruption, governments' inaction on the climate crisis, just to name a few. What is more: this trend is likely to only increase in the coming years as the global economy grows slower, the consequences of climate change become even more apparent, and foreign actors continue to intervene in domestic politics.
As protesters apply increasing pressure for political change, we systematically analyze how governments, international organizations and civil society organizations can better engage with these actors. In a context of shrinking civic space, we explore how external support and collaboration with protest movements and civil society partners can become more effective. For this, we examine past experiences of what, how and when support has been beneficial and develop practical tools for better uplifting civil society actors.
We also look at the flip-side of this debate. A growing share of protests – including those led by political parties and even governments – mobilize against those values and institutions that are central to liberal democracy. By examining how governments and organizations promoting democracy abroad can address populist protest movements, we seek to find ways of engaging with and responding to these actors as well. In this way, our goal is to bring a more nuanced perspective to the discussion on supporting civil society groups.
To date, our work on protest movements and civil society has benefited from grants and contracts with the German Federal Foreign Office and the Heinrich Böll Foundation.
For more information, please contact Melissa Li.