Julia Friedrich
Non-Resident Fellow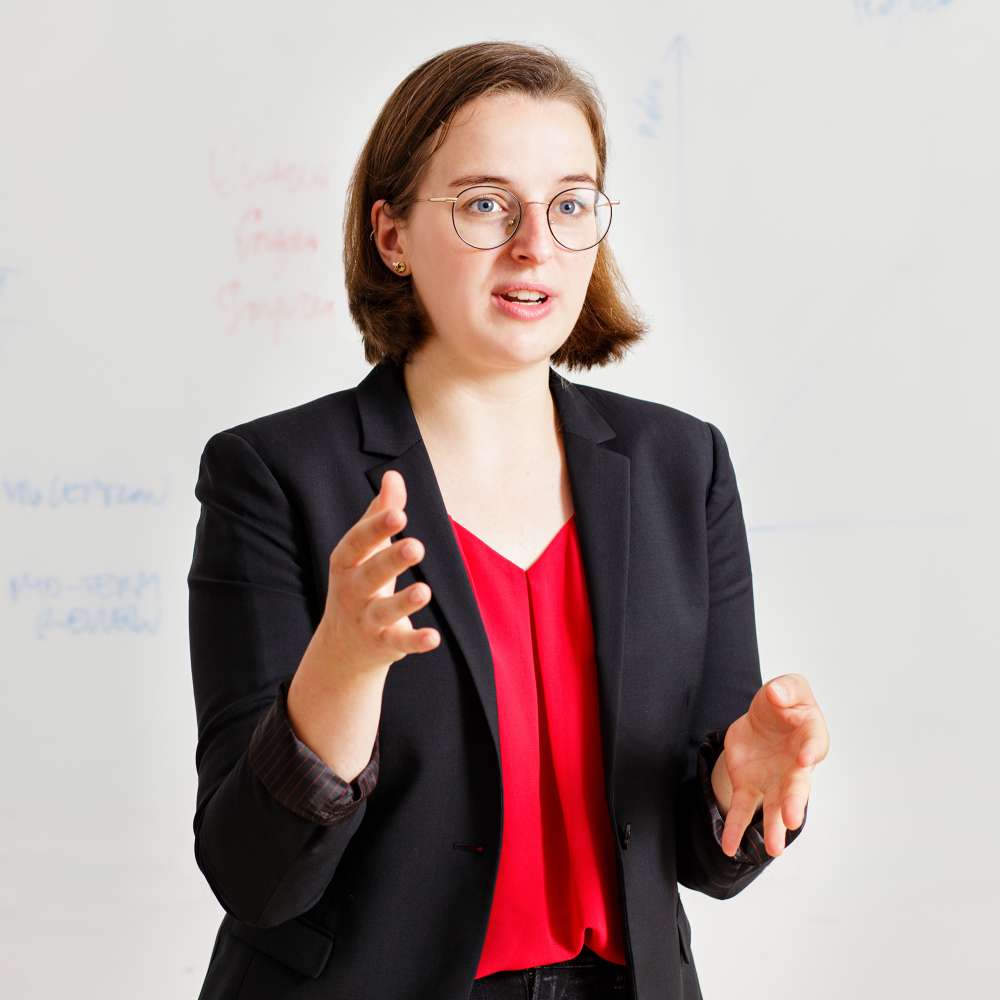 Julia Friedrich is a non-resident fellow at the Global Public Policy Institute (GPPi) and currently seconded as a civilian expert to the EU Advisory Mission to Ukraine. Her research has focused on security dynamics in Russia and Ukraine and armed actors in conflict. She also works on stabilization and peacebuilding in German and European foreign policy.
Previously, Julia worked as a research fellow with GPPi, where she contributed to the institute's work on peace and security. Julia's recent projects covered the impact of the Donbas war on social cohesion in eastern Ukraine prior to 2022 and the reintegration of Donbas war veterans into Ukrainian society. Until February 2022, she was a visiting fellow at the Razumkov Centre in Kyiv, Ukraine. Her work on stabilization has focused on democracy promotion, feminist foreign policy and the women, peace and security agenda. Julia was also an editor of the PeaceLab blog and worked on the evaluation of the prevention of violent extremism.
Julia has been a guest on Deutsche Welle, ZDF and ZDF heute live, the BBC and Dlf Kultur, Dlf Nova, NDR and SWR, among others. Her commentary on Russia and Ukraine has appeared in Taz, The National Interest and Political Violence at a Glance, as well as CSS Analysen and Ukraine-Analysen.
Prior to joining GPPi, Julia contributed to UN-EU cooperation in peace operations at the United Nations Liaison Office for Peace and Security as a Carlo-Schmid-Fellow in Brussels. Her other work experience includes internships at the German Foreign Office in Kazakhstan and the Russia and Eurasia Program of Chatham House. During her studies, she volunteered for the Russian NGO Memorial in Saint Petersburg and Moscow, as well as local NGOs in support of refugees in Paris and in London.
Julia holds a dual master's degree in international security and international relations from Sciences Po Paris and the London School of Economics. She completed her bachelor's degree at Sciences Po Paris' Nancy Campus and the Moscow State Institute of International Relations (MGIMO). Her studies were supported by the National Academic Foundation (Studienstiftung des Deutschen Volkes) and the German Academic Exchange Service (DAAD).
Languages: German, French, English, Russian