Democracy in Angola: A Tightrope Act for a Values-Based Foreign Policy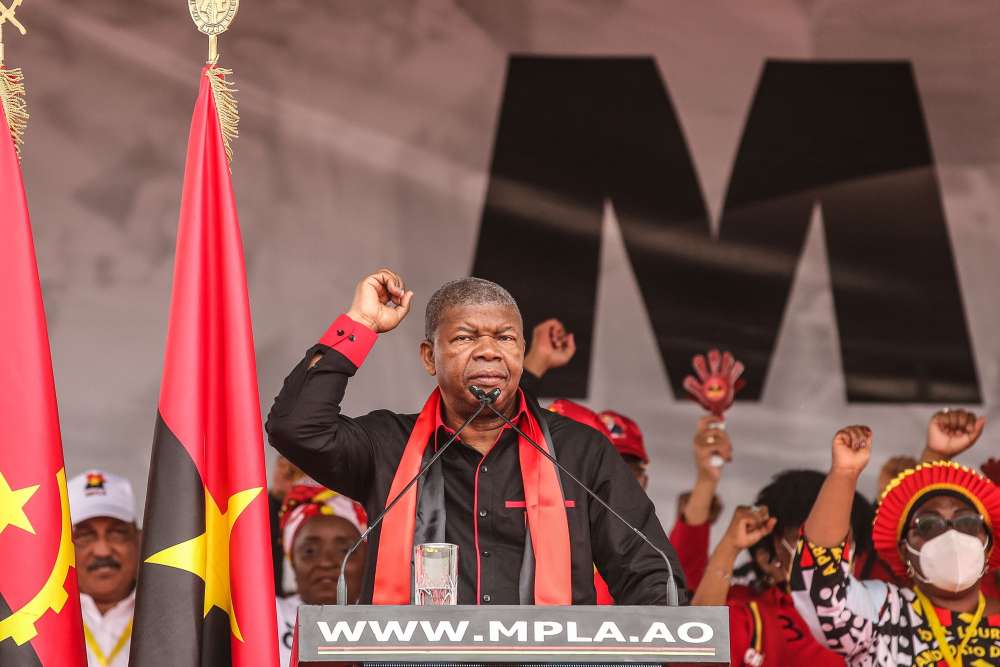 Source: PAULO NOVAIS/EPA-EFE/Shutterstock
In the aftermath of its recent disputed elections, Angola finds itself at a crossroads. While the current period may still enter the country's history as a moment during which political life was invigorated and the country stepped into a new era of genuine multiparty democracy, this hopeful reading is overshadowed by the threat of a relapse into autocratic repression. Important in its own right, the case of Angola also exemplifies more general challenges that a values-based foreign policy must reckon with in the current global environment. International actors such as Germany must recognize the limits of their influence, but they should nevertheless seek to support democratic progress.
As many observers expected, the Popular Movement for the Liberation of Angola (MPLA), which has ruled the country since it became independent from Portugal in 1975, came under considerable pressure in the elections, which took place in late August. It faced a formidable opposition led by UNITA's Adalberto Costa Juniór, who had managed to transform his party from widely discredited loser of Angola's long civil war that lasted until 2002 into a serious political force. According to the official results, the MPLA just managed to win an absolute majority (with 51.17 percent of the vote), thus giving President João Lourenço another term in office. The result was, however, rejected by UNITA as the aggregate tally seemed hard to reconcile with numerous data points from the individual polling stations. A formal opposition complaint was dismissed by Angola's constitutional court; meanwhile, the army was pre-emptively put on ​"heightened combat readiness." President Lourenço's renewed inauguration eventually took place amidst draconian security measures. Subsequent protests were called off by the opposition leadership due to fears of precipitating an escalation of violence.
These developments also have relevance beyond Angola's borders. As a major oil exporter Angola is a significant regional power. Germany even refers to the country as a ​"strategic partner." Moreover, other dominant parties, for instance in South Africa, Mozambique or Namibia, will closely follow Angola's case and draw conclusions for handling future political challenges in their own countries.
Lasting Damages to the Democratic Process
From the outset, the opposition was able to back up its complaints with much more substantial evidence than after the 2017 elections, which had already been disputed. This is mainly to the credit of Angolan civil society. In addition to indications of various local irregularities, activists widely disseminated photos of obligatory results announcements directly at the polling stations as well as of the forms used to report results. These indicated that the MPLA was significantly outperformed especially in the capital Luanda and other larger cities – a notable development given its historically strong roots in these urban centers.
The loss of these former MPLA strongholds is an expression of deep frustration about the governing party's failure to translate the country's resource wealth into broad gains in overall prosperity. Massive infrastructure investments and a brief burst of economic growth after the end of the civil war, bolstered by high oil prices, did little to change this. Instead, the reconstruction period saw an escalated concentration of wealth in the hands of politically connected individuals, which especially in the capital is also often ostentatiously flaunted.
Against this backdrop, the official overall outcome of the vote strained credibility. MPLA successes in the periphery, where civil society monitoring efforts were less dense, are not implausible, especially in light of the fact that the meager state services in these areas are frequently portrayed as MPLA benefactions and of long-standing efforts to co-opt traditional authorities (so-called sobas). UNITA, however, questioned whether this could have sufficed to compensate for the losses in the populous cities and eventually presented an alternative tally. According to the opposition party, this count relied on more than 90 percent of all polling station results sheets and showed that UNITA had won the elections with 49.5 percent of the vote (against 48.2 percent for the MPLA). Angola's electoral commission CNE meanwhile published results at the provincial level only, thus making a direct check against individual polling station results impossible.
Following the inauguration and after opposition protests have been cancelled, everything now suggests that no further verification of the election results will take place and that the government will rely on deterrence in dealing with any residual dissent. This bodes ill not only from the vantage point of democratic values, but also for the country's future. As in many countries led by dominant parties, manipulation on Election Day is only a measure of last resort in Angola anyway. Factors such as partisan state media and access to state resources give those in power massive structural advantages. If, despite all this, political change seems within reach but then fails under such circumstances, there is a growing risk that frustrated opposition activists will turn away from the democratic process altogether and pursue other forms of resistance. This, in turn, could trigger a violent response of the security apparatus. In any case, the trust of opposition supporters in institutions like the electoral commission and constitutional court, whose lack of independence has long been criticized, is likely damaged beyond repair.
A Muted International Response
International responses to the events in Angola have been markedly tepid. The Community of Portuguese-speaking Countries (CPLP), the African Union and the Southern African Development Community (SADC) had all fielded election observation missions, but these had extremely weak mandates to start with. Unsurprisingly, they then limited themselves to statements about the largely peaceful conduct of the vote while failing to address the questionable tallying process. The US government initially stood out by publicly signaling that it followed the process closely, but it eventually congratulated Lourenço in a statement that generically commended Angolans for casting their votes and thereby demonstrating their ​"commitment to strengthening democracy." The German government took its time but ultimately also issued a boilerplate congratulation.
It is hard not to consider these (non-)reactions in light of ongoing debates about the future relationship between Western democracies and countries in the ​"Global South" that was triggered by the refusal of many non-Western states to join in the international condemnation of Russia's attack on Ukraine. In Angola's case, general hesitations to risk alienating the rulers of an important regional power in the present climate were likely amplified by the country's role as a major hydrocarbon exporter.
Western powers generally do well to recognize the limits of their influence in a situation like the one presented by Angola. If there ever was a moment to affect the immediate course of events through a public political stance, it has also in all likelihood passed. However, an Angolan government that genuinely relies on majority support and popular legitimacy is not just desirable in normative terms – it is also in the longer-term interest of any foreign actor seeking to build a sustainable relationship with the country. Moreover, it is a mistake to assume that any attempt to support democratic progress in Angola would immediately lead the MPLA to completely throw itself into the arms of China or Russia. Having spent years working to diversify Angola's foreign relations, its leadership is much more likely to seek to keep its options open and to continue to access the opportunities that it derives from partnerships with advanced industrialized economies.
To best possibly support pro-democratic Angolan actors, which range from independent journalists to the civic associations whose monitoring played an unprecedented role in this year's elections, Germany and other like-minded actors must navigate the space that arises from these complex interactions. Doing so amounts to a tightrope act that is undoubtedly more difficult than simply dismissing such efforts as a self-indulging luxury that embattled democracies can no longer afford. But it is the right choice – both normatively and in terms of building strategic partnerships that actually deserve this name.
---
A German version of this op-ed was originally published in taz on September 16, 2022. This is an updated and extended version of the text.