How To Fight China's Sharp Power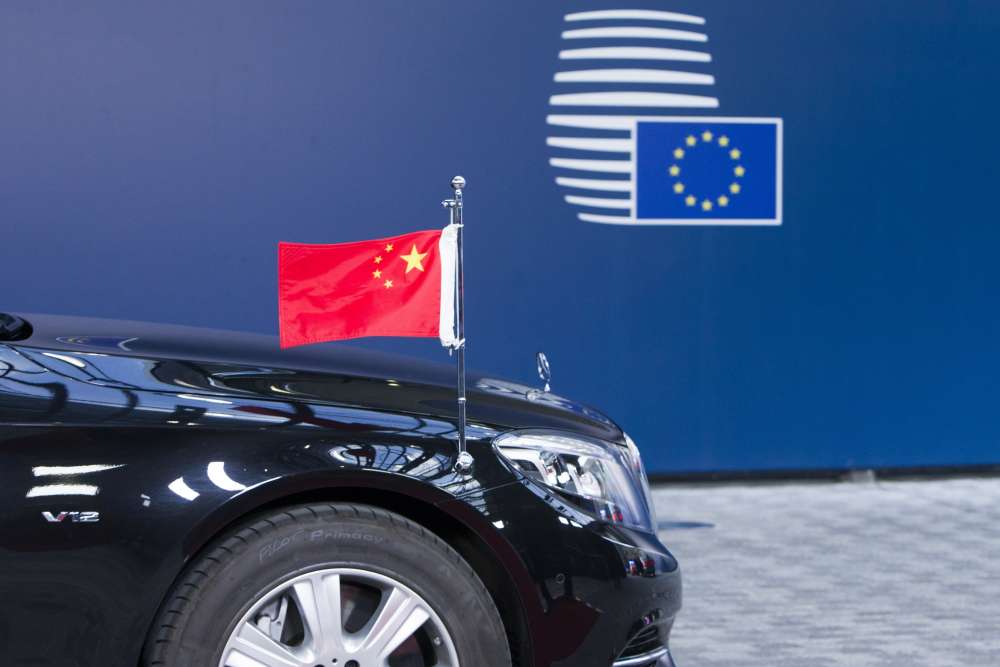 Source: European Council President /​Flickr
For years, the Chinese Communist Party (C.C.P.) has taken advantage of the one-sided openness of Western states and societies to Chinese capital, ideas, and actors. C.C.P. influence has entered through the open front door, eagerly courted by those in the West hungry for a large slice of the growing China cake. That is why ​"sharp power" is a misnomer. Despite significant covert activities, most of C.C.P. influence-seeking is overt. The C.C.P. elites understood that almost anything in Western capitalist societies can be bought. There was hardly any protective layer that Chinese would-be ​"sharp power" had to pierce. It is a welcome and overdue development that open societies are taking steps to address vulnerabilities to C.C.P. influencing efforts.
In doing so, they need to make sure not to copy China's illiberalism. Some restrictions are necessary (e.g. on foreign funding of parties and certain investments), but for the most part, liberal democracies can rely on leveraging one of the key assets of open societies: the power of critical public debate. This means implementing transparency requirements for media agencies, universities, think tanks, lobbyists, and other professional service providers concerning cooperation with Chinese actors.
Western states are just getting started with this, with Australia taking the lead. In most European countries (especially those part of the 16+1 grouping) there is hardly a trace of moving in this direction. We could not be further from an ​"easy nihilism" of ​"just saying no" to Beijing. If exchanges (especially of the people-to-people kind) have become more difficult, it is mostly because of an authoritarian tightening of the screws under Xi Jinping (including the foreign NGO law).
In the West, there are strong economic and political incentives to continue cooperation activities with China including in the academic, cultural, and people-to-people fields. And that is a good thing. But we need to invest in the capacity of all Western actors to manage interactions with Chinese actors. Too many players lack both awareness and capacity to engage with counterparts that are all subject to the absolute claim to power by the C.C.P. apparatus. This includes mayors who sell out their critical infrastructure to Huawei (like in Duisburg) or accept the C.C.P. gift of an oversized Marx statue that is unveiled in the presence of a C.C.P. propaganda official (like in Trier) without thinking much.
We find ourselves in what Germans call Systemwettbewerb, a ​"competition of systems" between liberal democracies and the C.C.P.'s authoritarian state capitalism, which is increasingly projecting its absolute claim to power beyond its borders. That doesn't mean there shouldn't be bridges of exchange and cooperation between the West and C.C.P.-run China. To the contrary. We need those the same way we need defensive measures. But most of all, Europe needs to invest in the competitiveness of its own political, economic, and social model. The stronger Europe is at home, the easier it will be to also play offense. Ely Ratner provides some excellent ideas on how to regain the initiative. Europe should allow itself to be inspired.
…
This commentary is part of a ChinaFile conversation that was originally published on August 20, 2018.