PeacebyPeace: Talking Conflict Prevention, Stabilization, and Peacebuilding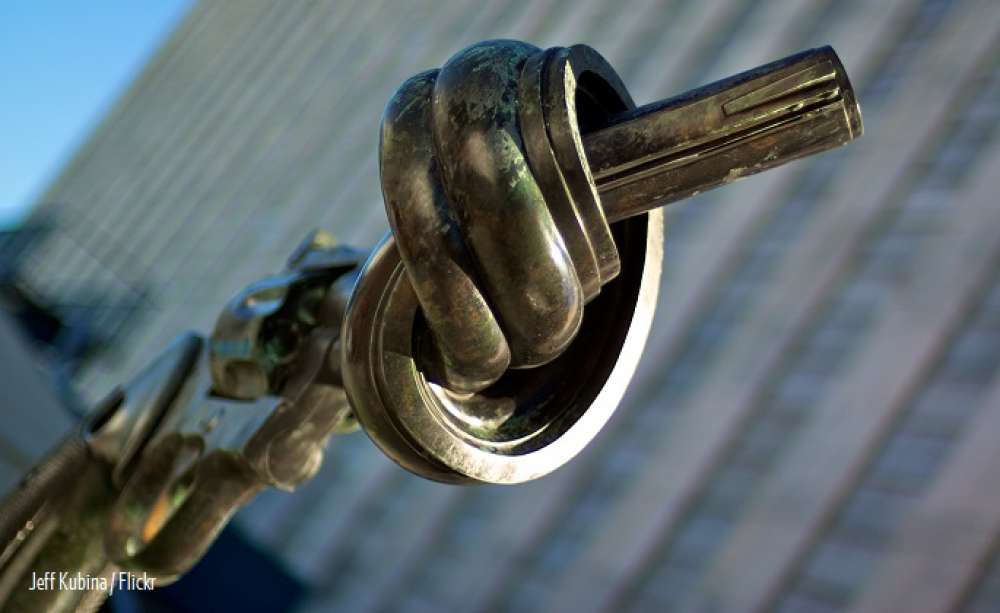 From Syria to South Sudan, from Mali to Myanmar: a growing number of protracted conflicts and unresolved crises, and the millions of refugees they have produced, have sparked renewed debate about the need to invest more in conflict prevention, stabilization, and peacebuilding. Many are looking to Europe and Germany in particular to step up and lead the way. Yet while Germany has slowly come around to the idea of playing a more active role in matters of peace and security policy, many questions about the ​"how" remain. PeacebyPeace is a German-language podcast dedicated to exploring how Germany and Europe can contribute to a more peaceful world – and what it takes to make successful conflict prevention, stabilization, and peacebuilding a reality.
In recent years, Germany has been investing more in the field, both financially and conceptually. But the practicalities of channeling these investments remain opaque: What are the instruments that we should develop further? How much personnel is needed? And how do we move from rhetorical commitments in the German government's new guidelines on Preventing Crises, Resolving Conflicts and Building Peace to concrete action – for example on mediation, security sector reform, peacekeeping, or transitional justice?
In this podcast, Sarah Brockmeier hosted policymakers, researchers and experts from civil society to talk to them about their recommendations for what Germany and its European partners should do to become better at preventing crises and promoting peace.
Among other contributors, PeacebyPeace features:
Former Green party

MP

Winfried Nachtwei, who explains the history of the German infrastructure for ​

"

civilian crisis prevention" and calls on the German government to set concrete goals to guide how it uses these civilian instruments for conflict prevention and peacebuilding;
Almut Wieland-Karimi and Sebastian Dworack from the Center for International Peace Operations (

ZIF

), who outline how Germany can make more targeted and effective contributions to peace mediation;
Rüdiger König, head of Directorate‑General ​

"

S" for Humanitarian Assistance, Crisis Prevention, Stabilisation, and Post‑Conflict Reconstruction at the German Foreign Office, who talks about the German government's plans for implementing the new guidelines;
Stefan Feller, former Police Advisor to

UN

Secretary General Ban Ki-moon, who discusses Germany's efforts to send police officers into international missions;
Lena Strauß from the German Institute for International and Security Affairs (

SWP

), who shares her ideas for a German strategy on

UN

peacekeeping.
PeacebyPeace was part of the PeaceLab blog, a project by GPPi that ran from 2016 to 2021. It recieved financial support from the German Federal Foreign Office.
For more information, visit the PeaceLab blog website or read our summary of the preceding ​"PeaceLab2016" debate. We are happy to receive feedback on the podcast at peacebypeace@​gppi.​net.
---
PeacebyPeace was hosted and produced by Sarah Brockmeier, with editing, music and production assistance by Felix Hoffmann, and additional production assistance by Theresa Lütkefend. The podcast is available on iTunes.