Evaluation of the Policy on WFP's Role in Peacebuilding in Transition Settings
Centralized Evaluation Report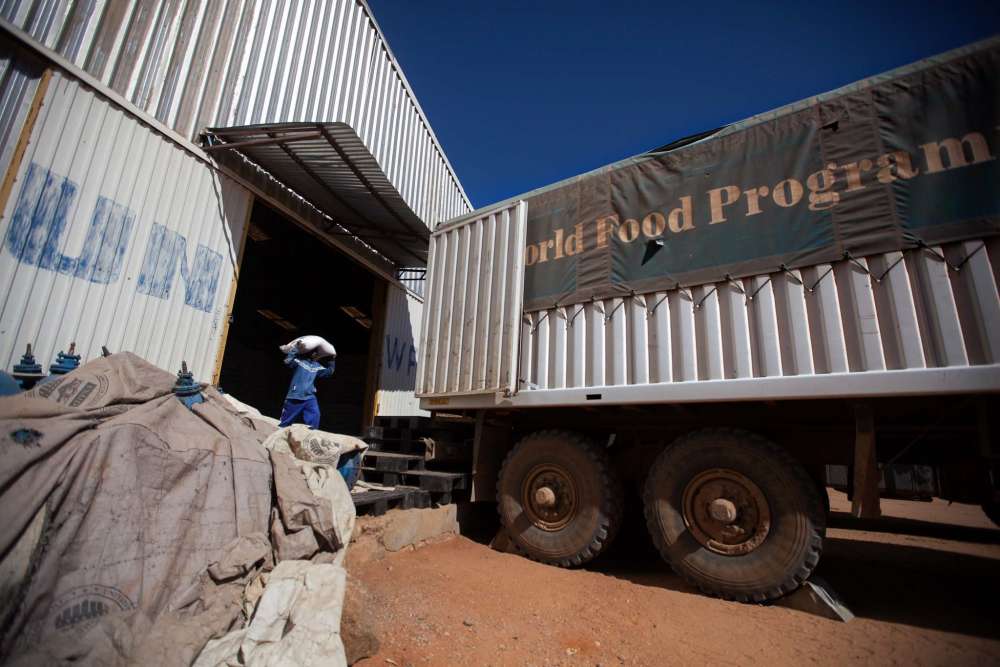 Source: Albert Gonzalez Farran /​UNAMID /​Flickr
The evaluation aimed to explore the effects that the presence, programs and interventions of WFP have on conflict and peace dynamics, relevance of policy implementation measures and enabling and hindering factors.
It assessed the relevance, effectiveness, coherence and sustainability of the Policy and its implementation from 2012 to 2021. The overall approach and timeline were adjusted in light of the COVID-19 pandemic.
The evaluation concluded that:
Delivering assistance in a conflict-sensitive way remains key to ensuring that

WFP

does no harm and works in a people-centered way. This is of particular importance as

WFP

has been increasing its focus on ​

"

changing lives" alongside ​

"

saving lives", which entails greater engagement with national and local authorities, requiring a careful balancing with neutrality and impartiality.
The evaluation concludes that the policy is well formulated and remains relevant, and that

WFP

's main contribution to peace continues to be its work on food insecurity, resilience and livelihoods. However, gaps remain in conflict-sensitive programming, and in enhancing the practice and use of context and conflict analysis to inform program and process adaptations.
If

WFP

can make progress on the priority issues identified in the evaluation, it can become a more conflict-sensitive organization because it already holds the other keys to making the shift work. Firstly, the peacebuilding policy remains relevant and provides an adequate and sufficient framework to orient

WFP

's work in conflict and post-conflict- and transition settings. Secondly, the country-based conflict advisers who have recently joined the organization have the necessary expertise, though sufficient capacity in regional bureaux and headquarters to effectively support the peacebuilding policy uptake is needed. Thirdly, guidance documents, trainings and relevant partnerships arrangements exist; they only need to reach the right people within

WFP

and among cooperating partners.
---
The full report, WFP's management response, a summary evaluation report, and a quality assessment of the evaluation are available for download. For other documents, including translated versions of the summary evaluation report, please consult the WFP evaluation page.
This evaluation was commissioned by the WFP Office of Evaluation and conducted in partnership with the University of Konstanz, the Innovative Hub for Research in Africa (IHfRA) in Burkina Faso, the Centro Nacional de Consultoría (CNC) in Colombia, Action pour la Paix et la Concorde (APC) in the Democratic Republic of the Congo, and the Statistics Organization for Society Support (SOSS) in Iraq.