Feminist Perspectives for Supporting Ukraine
Translating Feminist Foreign Policy Into Action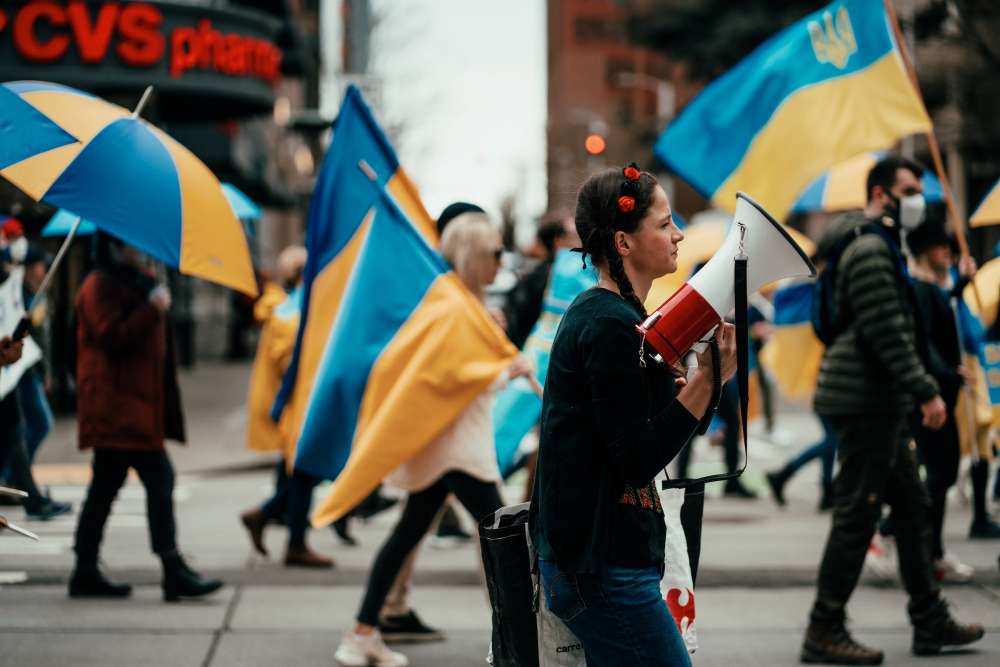 Source: Remy Gieling /​Unsplash
Russia's ongoing aggression against Ukraine has major consequences for Ukrainian society in all aspects of life – but, as so often happens, distinct parts of society experience the fall-out in different ways. These differences become particularly visible when looking at the gendered consequences of the war. While these dynamics are profound, they are not always fully understood. This raises the question: How does Russia's war on Ukraine impact women and marginalized groups in the country and how can these challenges be addressed?

To this end, GPPi is conducting a research project that delves into feminist analyses of Russia's war on Ukraine and sheds light on what international actors can do to support Ukraine in a gender-transformative way.
Our goal is to highlight actionable insights by conducting feminist analyses of the war against Ukraine. To do so, we will publish a series of empirically-based policy briefs that center on the intersection of feminist foreign policy and stabilization efforts in Ukraine. We adopt a collaborative approach, combining the expertise of our project staff with insights from Ukrainian authors. This will generate rich, context-sensitive knowledge and – crucially – uplift feminist Ukrainian voices.
Together, we will explore questions such as:
How does the war impact the political participation of women and marginalized groups? What can be done to support these actors better?
What impact does the war have on members of Ukraine's

LGBTQI

+ community and other national minorities? How can international actors best assist them?
What are the gendered consequences of the war for the Ukrainian security sector? For instance, what are the specific needs of female veterans?
What are the gendered dimensions of internal migration in Ukraine? How can we tackle these challenges?
What are the reasons for sexualized violence in Ukraine? What can be done to address them?
The project is supported by the Integrated Response Hub for Ukraine within the German Federal Foreign Office and the German Agency for International Cooperation (GIZ). It also builds on GPPi's previous research on the conflict in Ukraine and feminist foreign policy.
For more information, please contact Niklas Balbon.
---