Africa and COVID-19: Where Do We Go from Here?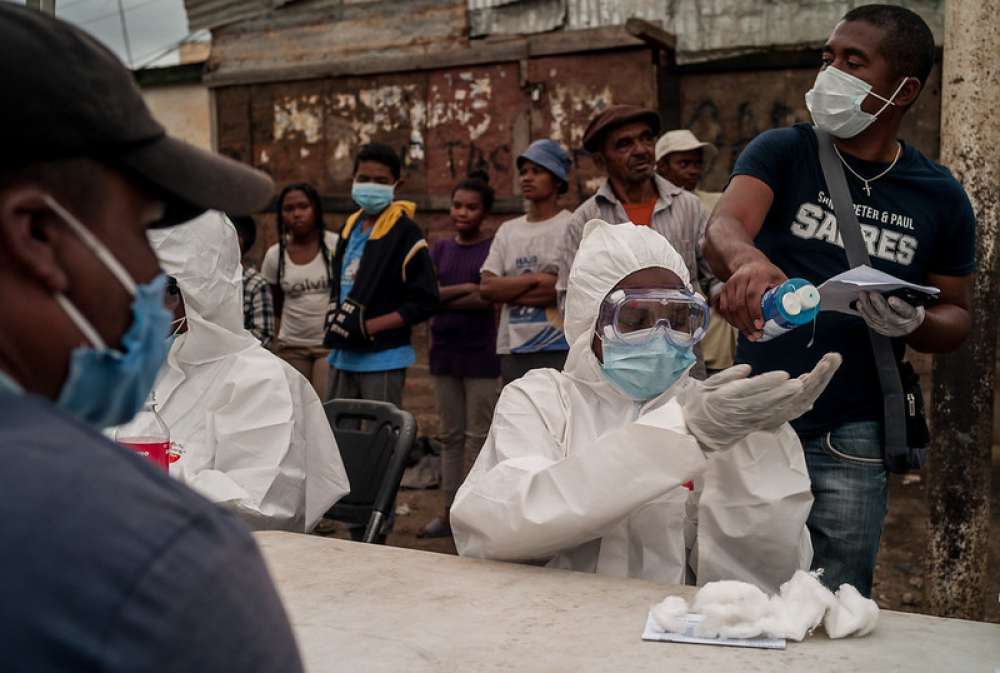 A COVID-19 testing site in Madagascar. Source: World Bank /​Henitsoa Rafalia
22 Jul 2021,
published in
United Nations University - CRIS
Africa was one of the last regions to be hit by the pandemic; it gave leaders and regional organizations a head start in setting up strategies to mitigate the spread of COVID-19. Nonetheless, the efforts must not stop there. Initially, it seemed like African countries have been spared the COVID-19 devastation that some experts predicted. Although statistics show that Africa's death toll is lower than other regions, concerns have begun to arise as infections multiply and newer variants spread. Countries are experiencing severe second and third waves of the pandemic, with the most affected being Uganda, the Democratic Republic of Congo, Namibia, Zambia, Rwanda, and Tunisia. Unfortunately, global vaccine inequity has placed Africa behind in the vaccine rollouts.
Over the course of the pandemic, the African Union (AU) and its agencies, in collaboration with Africa Centers for Disease Control and Prevention (Africa CDC), have been instrumental in monitoring, reporting, and providing necessary public health facilities to mitigate the spread of the virus. There have been efforts to ensure that COVID-19 vaccines are secured, and trained community health workers are dispersed across member states. In addition, a COVID-19 fund to strengthen the response to the pandemic has been set up, and Partnerships for Africa Vaccine Manufacturing (PAVM) has been recently launched to cater to the manufacturing, procurement, financing, delivery, and delivery uptake of potential vaccines during future outbreaks and pandemics.
As laudable as these efforts are, African leaders and regional organizations must think beyond the current pandemic to fashion out policies that will cushion the effects of a pandemic across other spheres of life. Once the outbreak subsides, African leaders must invest in research and policy responses that mitigate future outbreaks and deliver high-quality healthcare to Africans in secure environments. The authors suggest that regardless of Africa's relative success in managing the virus, moving ahead, the continent needs not just a collection of policies but also a strategy that integrates emergency disease outbreaks into continental structures.
---
Download the full policy brief.
This policy brief was originally published by the United Nation University's Institute on Comparative Regional Integration Studies on July 21, 2022.