Sonya Sugrobova
Communications Manager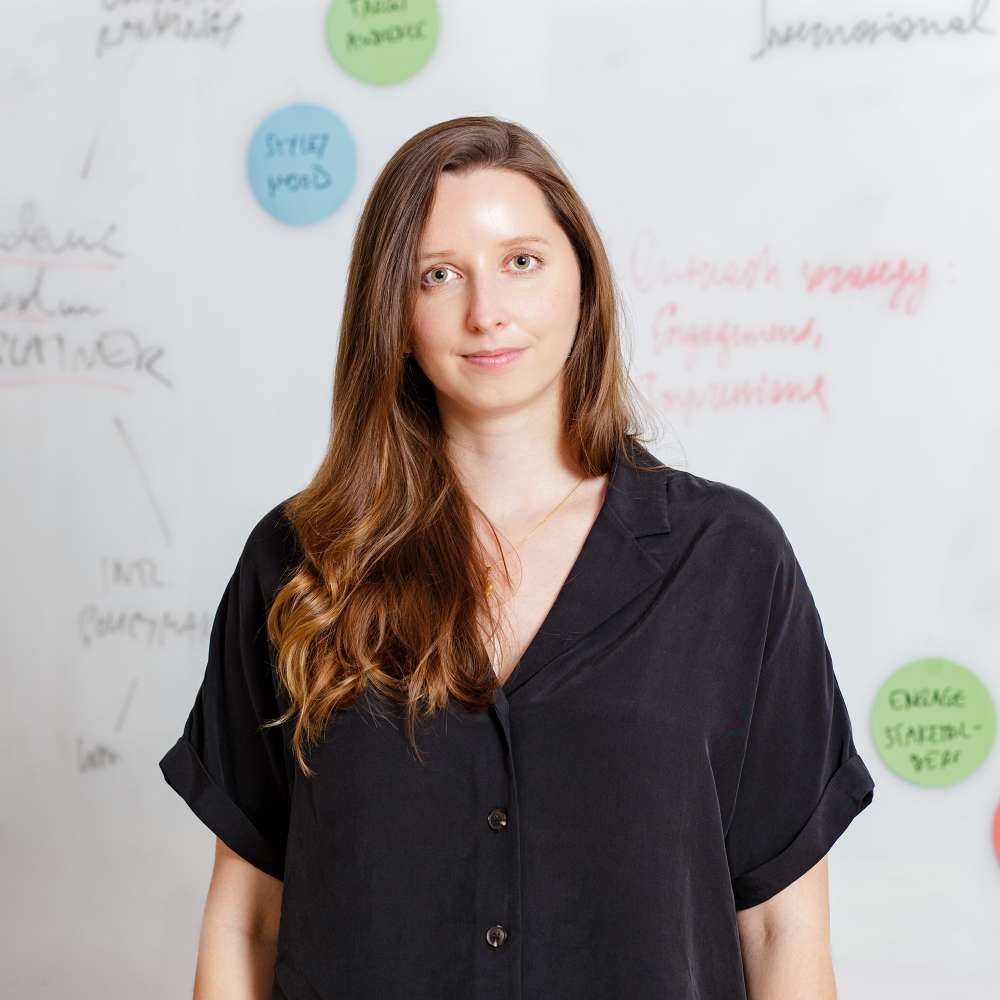 Sonya Sugrobova is a communications manager with the Global Public Policy Institute (GPPi) in Berlin, where she steers the design and production process for the institute's outputs and oversees GPPi's brand identity. As the design and production lead at GPPi, Sonya's work also encompasses a full portfolio of audio-visual content, including various podcasts, video productions, social media assets, and data visualizations. Her design interests include information, editorial and motion design.
Before joining the Communications team, Sonya worked as a project associate at GPPi, where she coordinated the Global Governance Futures program and contributed to the institute's work on Global Order. Previously, Sonya worked as an intern for the Czech NGO ​"People in Need." During her internship, she conducted research on issues such as the situation in Ukraine, the migration crisis, and humanitarian action after the earthquake in Nepal, along with helping to manage the organization's social media accounts and translating articles.
Sonya's holds a master's degree in international relations and Asian studies from Metropolitan University in Prague. During her studies, she focused on the history and culture as well as current issues in Asia. She also participated in academic exchange programs in Athens and Taipei.

Languages: Russian, English, Czech
Areas of Expertise
Communications
Dialogue
Podcast Production