Can International Attention Protect and Enable Human Rights Defenders?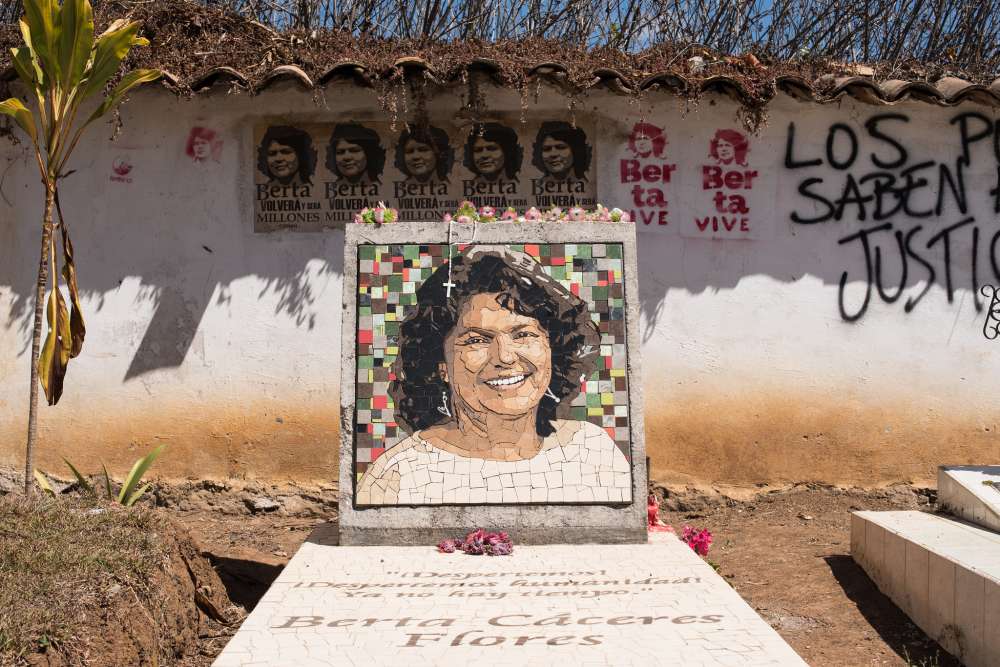 The grave of Berta Cáceres, a Honduran human rights defender who was murdered. Source: Triocaire /​Garry Walsh
FUNDER
German National Academic Foundation
The appearance of the term ​'human rights defender' as a description for activists who fight for human rights causes dates back about half a century. The idea of the ​'defender' as a local agent of human rights change gained enormous currency in advocacy circles after 1998, when the UN General Assembly adopted a declaration on the topic. This dissertation project looks into the untold origin story of the term and its embodiment of a new theory of human rights change based on the protection of defenders. By focusing largely on international attention-based casework and the problem of defenders' political repression in authoritarian regimes, this thesis theoretically explores and empirically tests its assumptions.
The empirical evaluation relies on both quantitative and qualitative methods and consists of two sections. One section focuses on the effectiveness of UN special procedures' casework on defenders (2000 – 2016) in providing protection to individuals, as well as on the pitfalls in documenting repression trends and patterns through such event data. The other section examines the case of Tunisia during the Ben Ali era (1987 – 2011), investigating the protective effects of international attention on individual cases and their implications for defenders' effectiveness.
One of the key findings from this analysis is that activists are often (though not always) shielded from harm by their international visibility, and that attention-based campaigns after a repressive incident often have protective benefits. However, the humanitarian focus of such individual casework often disregards the soft and covert repression exerted in authoritarian contexts which effectively undermine human rights defenders' role as agents of change.
This thesis combines insights from an analysis of more than 12,000 individual cases addressed by the UN, more than 38,000 archival documents from Amnesty, and close to 100 interviews with activists, advocates, diplomats, and scholars. This research began in November 2015 and received funding from the German National Academic Foundation for three years.