Shipwreck: The Failure of European Refugee Policy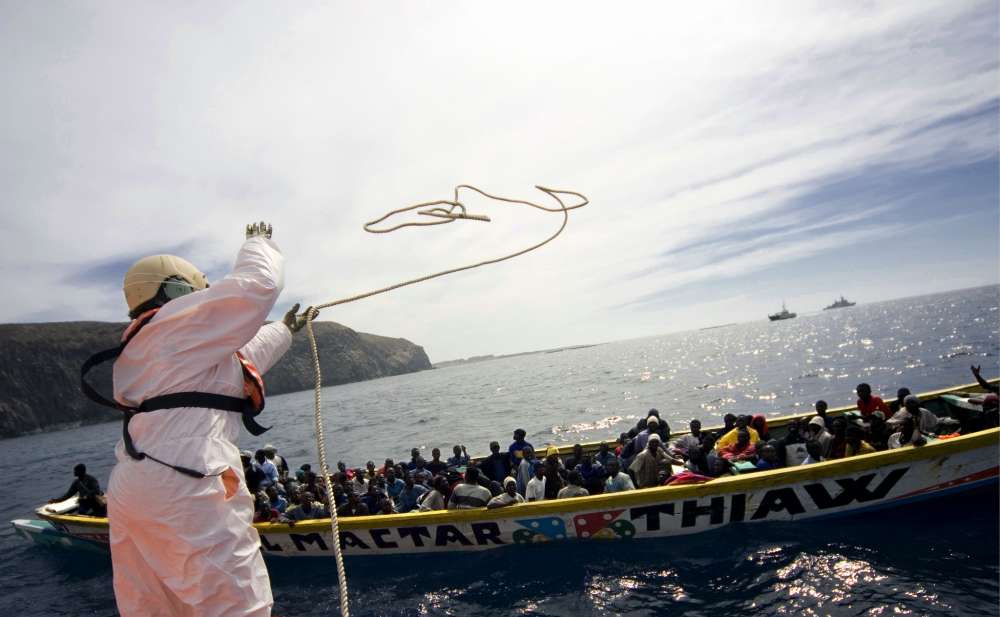 What is wrong with refugee policy in Europe? Ten years ago, European heads of state agreed to create a ​"Common European Asylum System" establishing minimum standards and harmonizing them across Europe. In many ways, the European Union has been a driver of new and progressive laws. But too often has the ambition to create a shared protective space made a mockery of itself. Not only have several countries failed to install adequate asylum systems, but they have also been found responsible by top courts for exposing asylum seekers to inhumane and degrading conditions.
Worse yet, border deaths in the Mediterranean – now the world's deadliest passage for asylum seekers – call into question any legislative progress made thus far. In their book Schiffbruch, GPPi researcher Julian Lehmann, Wolfgang Grenz of Amnesty International and Stefan Keßler of the Jesuit Refugee Service take a step back to examine how international responses evolved into what they are today and how asylum policy, globally speaking, is under pressure from a migration-control paradigm. The authors take stock of the challenges, achievements and failures of asylum law and policy in the EU and its member states, with a particular focus on Germany.
Schiffbruch takes a view of European asylum policy that is grounded in human rights and that acknowledges the many limitations of asylum law. The authors argue that asylum law should be tied to our understanding of fundamental rights and should therefore evolve. Asylum law, however, will continue to neglect individuals who have legitimate reasons for fleeing their countries. If Europe wants to differentiate asylum from other forms of migration, it needs to consider the creation of special migration channels for these particular individuals.
Given the scale of forced displacement across the globe, European refugee assistance is bound to remain insufficient. Nevertheless, asylum policy and law are successful tools for protecting people, if not comprehensive problem solvers. In a world shaken by crises, EU countries should not only uphold their international responsibilities, but also exercise agency beyond their immediate neighborhoods, Schiffbruch argues. These nations should adapt to rising displacement, consolidate their own asylum systems and support transit countries through resettlement, humanitarian assistance and development strategies for displaced individuals.
Reviews
" […] well substantiated — a contribution to the debate and for better understanding a complex subject."
Michael Gehler, Frankfurter Allgemeine Zeitung, 28 July 2015
…
The book is now available in major bookstores in Germany or order from Droemer-Knaur (€12,99). An e‑book version is also available (€10,99).