Will I Return to China?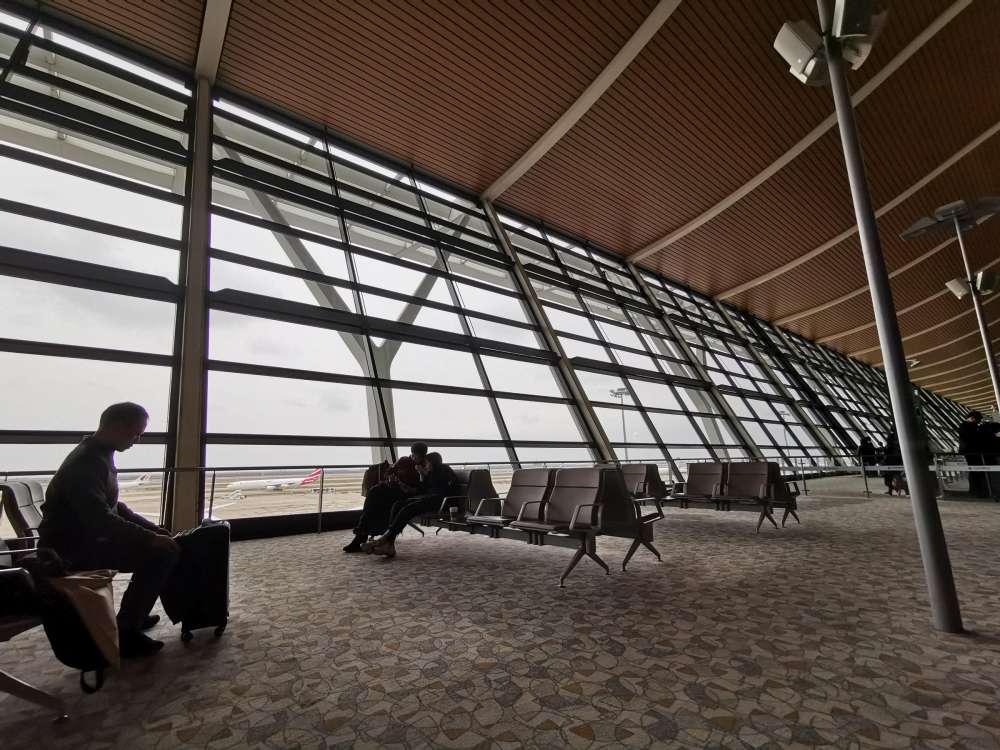 Source: Lin Sf /​Unsplash.
On December 10, 2018, I was in Beijing as part of a conference organized by the Körber Foundation and co-hosted by the International Department of the Chinese Communist Party Central Committee. Participants included policymakers and think tankers from Europe, China, and a few other countries, with German President Frank-Walter Steinmeier attending parts of the gathering.
This was and will remain my last trip to China for the foreseeable future. That is not because the conference wasn't productive. To the contrary: The trip was very much worth it. We had frank discussions precisely because the conference brought together a wide range of perspectives from outside China and very articulate voices from within the Chinese system. There were no taboo subjects. I spoke about Xinjiang on a panel about anti-terrorism. What followed was an open exchange that went beyond standard talking points.
It will remain my last trip because of something else that happened that day about which I learned only after returning to Berlin. December 10, 2018 was the day Beijing took Canadian diplomat and International Crisis Group researcher Michael Kovrig hostage. For me, this was a game-changer, making it clear that as a think-tanker, a foreign passport cannot protect you from being thrown into a Chinese prison for years. I decided that risk isn't worth it. Not to set foot in China as long as the likes of Xi bend the law is also something my boyfriend made me promise, since he deeply cares for my safety. It's a comparatively easy call for me. Yes, I very much miss the trips to China, meeting academics at Beida and Tsinghua with whom we cooperated very trustfully in joint research projects and programs such as Global Governance Futures and Chinese-German Zukunftsbrücke. But I'm an International Relations generalist. Access to China is useful but not essential for me.
Fear isn't a good guiding star for dealing with authoritarian regimes. There are many good reasons for China specialists to make a different risk calculus. But it's clear that also those who are still comfortable traveling to China are in for darker days. March 22, 2021 marks another turning point. That day, Beijing imposed sanctions not just on politicians such as European Parliament member Reinhard Bütikofer (also present at the 2018 workshop) but also researchers such as Björn Jerdén and Adrian Zenz as well as think tanks such as MERICS. Beijing's goal is clear: cripple those sanctioned, reduce their influence, and instill fear in the rest of the field about meeting the same fate unless they self-censor and ​"tell China's stories well." Researchers, foundations, associations, media, businesses, and governments need a determined agenda to counteract Beijing's intentions. Two solidarity statements, signed by 1,300 researchers and more than 30 European think tank directors, are a good first step. But we need to do more and invest in independent and diverse research on China under more difficult conditions, dialogue with Chinese counterparts, as well exchange and coordination on China policy, especially among like-minded democracies. Let's get to work.
---
This commentary was first published as part of a ChinaFile Conversation on June 21, 2021.
It is part of a project on re-thinking European China policy supported by the Open Society Foundations (OSF).